Pantone's Color of the Year is…
February 12th, 2013 | Comments (0)
By now designers have all learned that Pantone's Color of the Year is Emerald.  Already showing up in fashion, how can emerald be incorporated into the home?  Wheeler Kitchen and Bath has come up with a few fun ideas.
Accessories
Accessories are a simple and exciting way to change the look of a room for little cost.  Adding a few emerald pieces, such as these vases and bowls, to a room will brighten the space.  Pictured here next to a sink, pieces like this would also work well next to a tub, flanking the fireplace, or on a dresser.
A throw pillow for a couch or chair adds an unexpected pop of color.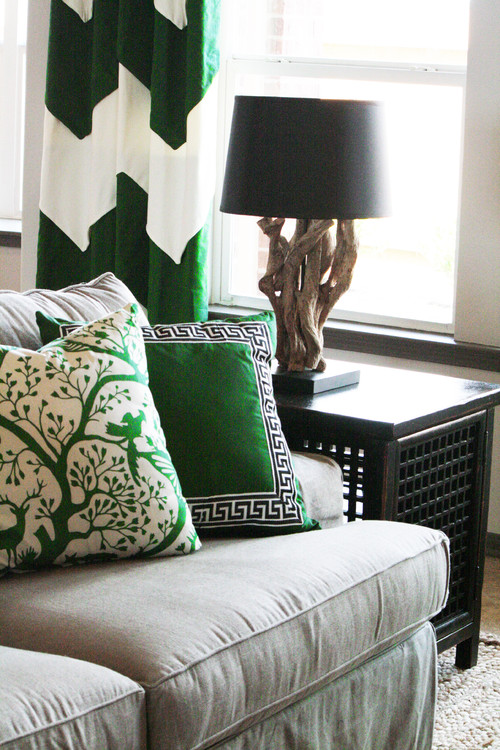 Go big or go home, right?  We know it can be scary, but designating one piece to make a huge statement is a lot of fun.  Try transforming a bland island into an emerald isle!
Tile is a fun way to let your creativity shine.  From mosaic designs to unique colors, tile work can be as custom as you want it.  An emerald backsplash makes a great accent wall.
Or this beautiful emerald subway tile.
What do you think of Pantone's Color of the Year?  How would you incorporate it into your home?